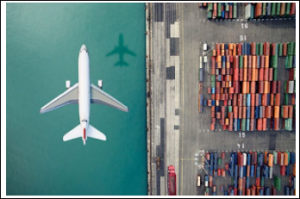 By Phil Ramsdale
Cal State Long Beach's Supply Chain business program had the pleasure of hosting a visit by 30 Long Beach Poly HS students earlier this week. Our advisory board of industry professionals and faculty talked briefly about our individual career paths, how we got into supply chain and why we think it's a good career for young people, especially in a massive hub like SoCal.
The students were a little shy at first, but once they got going, it was terrific. They asked how we made decisions when faced with the question of compromising morals to achieve profit objectives. We responded that it was an easy choice, you can never compromise your morals and thereby your personal brand.
The second question was of the minefield variety. How have the current administration's activity and policies affected business? We said by and large, business does not focus on politics. It has a minor effect and we would rather concentrate on great products and services, delighting customers, building our team and being efficient.
They asked about international dynamics, whether it was good to learn local languages and was it safe. Our team responded that learning a few key phrases was a sign of respect and desire to work together. English is typically spoken in international meetings, but language skill can be a major plus if you are working day to day. Americans are often seen as cowboys by europeans and asians, so go slow in the beginning and make sure to hear their ideas and frame recommendations in their terms. Safety can be an issue in certain countries, so rely on your local partners, company guidelines and check state department postings if you are going to areas that are less secure.
If these kids and their insightful questions are an indication of today's youth, we are in good shape for the future. Let's all support them and open up opportunities for them to grow and excel through degree and certificate programs, including internships and part time jobs.