Our Partners & Affiliates

Cascade Business Group, LLC 
Cascade is a premier provider of information technology and logistics strategy as well as project management services. Transport Solutions and Cascade share resources and expertise in order to deliver clients complete solutions. The Cascade – Transport Solutions partnership provides a one-two punch: rationalizing transportation and distribution costs, creating better workflow, happier customers, and lower costs.
Logistics Services Alliance (LSA)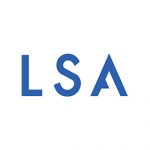 The LSA consists of a team of companies that work together to buy freight services in the Americas, Europe and Asia.  Each member company contracts individually with freight companies after a highly detailed yet efficient selection process, which is conducted on an annual basis for each world region.  Transport Solutions provides analytical services and support to the group year 'round.